GEM3 VIP Contacts
Dr. Donna Llewellyn – GEM3 VIP Project Lead/Faculty Lead (BSU)
Dr. Janet Loxterman – VIP Faculty Lead (ISU)
Dr. Chris Caudill – VIP Faculty Lead (UI)
GEM3 uses a Vertically Integrated Projects (VIP) strategy. The VIP is an intentional curricular infrastructure that establishes an on ramp for students and provides a range of training, mentoring and professional development support to both students and faculty. The VIP is implemented statewide and the goal is to provide the scaffolding to support transdisciplinary science and grow the next generation of conservation science leaders and workers.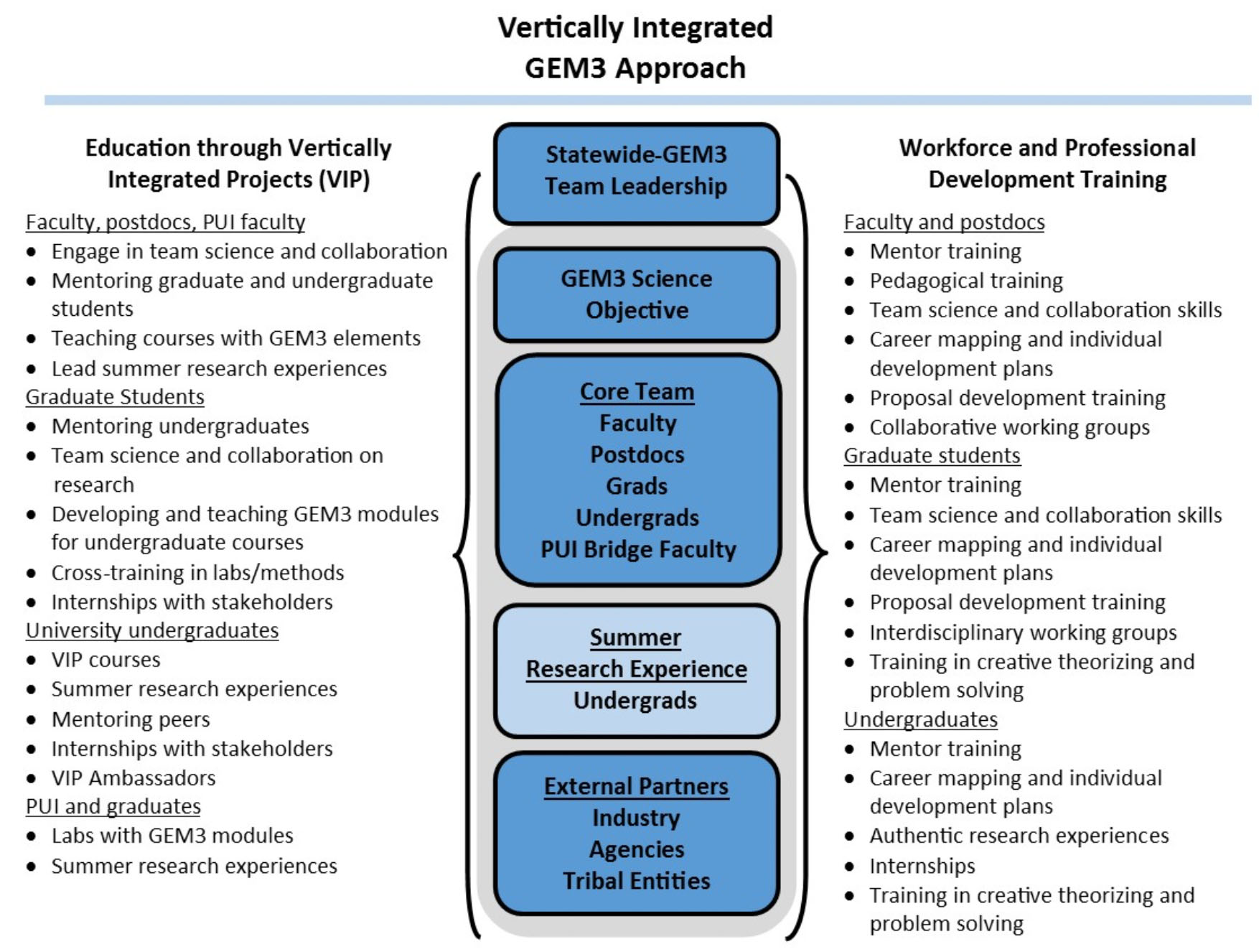 (click to enlarge)
How to Get Started
If you are a student interested in research, please visit the links below to see details on VIP research going on at your institution.
Current GEM3 VIP Projects
Boise State University
Idaho State University
University of Idaho
Institutional VIP pages
Who should apply?
The VIP program is suited for students interested in working on teams, learning new tools and from the majors, including but not limited to, listed below:
Bachelor of Applied Science
Biological Sciences
Chemistry
Civil Engineering
Computer Science
Environmental Studies Program
Geosciences
Interdisciplinary Studies
Mathematics
Physics
Lab Modules